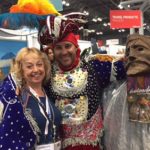 The New York Times Travel Show is packed with dreams of adventure! You can snap a photo with a costumed Mayan from Guatemala. Or reserve your plane, ship or plane (with a travel show discount) for a vacation spot where the weather suits your clothes. Pack a bikini for a tropical resort … or thermal underwear for the North or South Poles!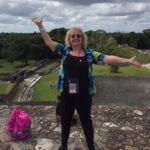 Don't forget your walking shoes.  Come climb with me to the top of an ancient Mayan temple/tomb in Belize, Central America! You can spice up relationships by traveling as a couple, or spend time as a family. Or (if you're solo) make new friends and save money on a singles supplement  (SinglesTravelInternational.com). You can luxuriate in the newly renovated Gran Hotel in Costa Rica (hotelselite.com). You can find a travel agent (WTH.com),  travel with a professor (travelingprofessor.com) cruise the Caribbean Sea – or C.U. in C.U.B.A.!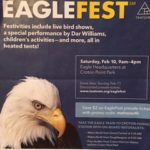 You can take Metro North or drive along the Hudson River to Teatown, NY for an Eagle Fest (Teatown.org/EagleFest)! You can sip and sample your way through the Finger Lakes Wine Country in New York State (FLXWineCountry.com). You can book World Heritage Tours to Europe, Africa, Asia, the Americas, Middle East (WorldHeritageTours.com). You can tour Morocco or attend a World Music Festival (visitMorocco.com)! Or stay right here in the Big Apple by celebrating Caribbean Week in NYC (June 2-8, 2018 – Caribtourism.com) You can even couch-travel and watch Cable TV Travel show (CreateTV.com/Travel) Near or far – where ever you are – the New York Times Travel Show will whet your appetite for wanderlust!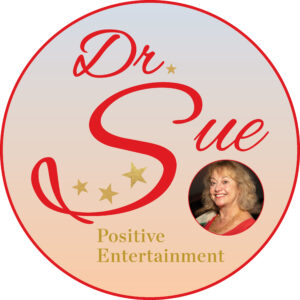 Susan ("Dr. Sue") Horowitz, Ph.D.
Book: "Queens of Comedy"
(Lucille Ball, Carol Burnett, Joan Rivers, Phyllis Diller, and more!)
www.smashwords.com/books/view/219367
Musical: "SssWitch": www.ssswitch.net
 www.YouTube.com/drsuecomedian https://www.youtube.com/feed/my_videos