My TeddyFriend ® © My Teddy Bear…and Best Friend!
Trademark/Copyright by Susan Horowitz ("Dr. Sue")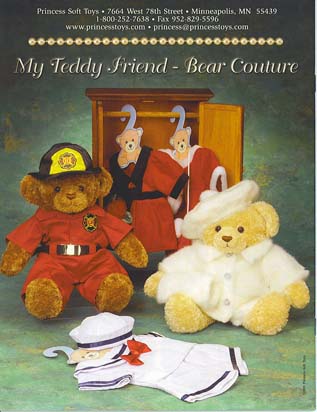 MY TEDDYFRIEND ® is available for licensing for all products! Products include: toys, children's clothing, picture books, greeting cards, e-greetings, etc.
My TeddyFriend Licenses include:
My TeddyFriend ® Bear Couture:
Teddy Bears with their line of fun clothing!