You can book a cruise or cruise with books with RoadScholar.org , EnrichmentVoyages.org , or SemesteratSea.org (learning & adventure for savvy seniors or college students). You can time-travel through New York State via ILoveNY.com/PathThroughHistory,. You can climb-travel in the Himalayas or a fiberglass wall at the Javits Center. (The wall is a good place to drop off the kids – but fasten that safety harness – unless you really want to drop them off!) You can climb into a bikini  at a resort pool… or climb into a martini at a midtown Manhattan bistro…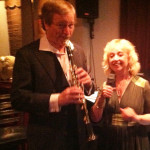 Sue "Dr. Sue" Horowitz (Vocalist)  &
Rick Bogart (Clarinet)
Perform Jazz Standards, Romantic  Songs & Clever Parodies Broadway Thai Restaurant  241 West 51
st
Street (btwn Broadway-8
th
Ave) NYC Saturday/Sunday Nights  (212) 226-4565, No Cover. Thai &  American Food & Drinks are delicious (and reasonable)
Creative Living:
Live Your Vacation Dream 
– You can't take it with you – but you can take a plane, train, bus, boat or taxi  to wherever you imagine! So as the song goes, "Pack up all your cares and woes…" and go for it! (Editor/Photographer: Jay Berman)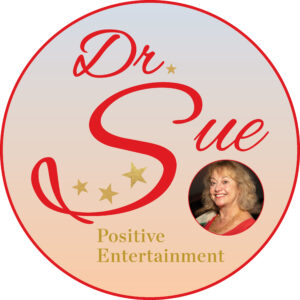 Susan ("Dr. Sue") Horowitz, Ph.D.
Book: "Queens of Comedy"
(Lucille Ball, Carol Burnett, Joan Rivers, Phyllis Diller, and more!)
www.smashwords.com/books/view/219367
Musical: "SssWitch": www.ssswitch.net
 www.YouTube.com/drsuecomedian https://www.youtube.com/feed/my_videos
The annual New York Times Travel Show has something for everyone:  from fantasy vacations to a fun afternoon! You can vacation globally (Asia, Africa, Europe, South America, Antarctica)! You stay-cation in NYC with a Broadway Show, Dining Certificate &  Parking Voucher with ManhattanClub.com You can spin a wheel and win a deal (a cruise for two) at GetReadyToCruise.com