DAGON THE DRAGON
Dagon the Dragon www.DagonTheDragon.com 
"Dagon the Dragon" includes:
Dr. Sue's original Artwork,
Interactive musical story theater story
Narrator and Song-Leader
"Dagon the Dragon" Sing-Along song
with Easy Movements that Children Perform!
Dagon the Dragon has a positive, fun message about inclusion and self-empowerment.
Ages: Pre-K through 3rd Grades.
Perfect for Schools, After-School Programs, Libraries… and More!
Click on audio link to hear Dr. Sue sing "Dagon the Dragon"
Interactive Story, Songs, and Shows Available
Contact DrSue at DrSue dot com.
Video of Children performing Dagon the Dragon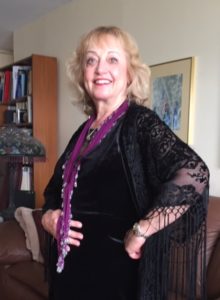 Susan ("Dr. Sue") Horowitz, Ph.D.
Book: "Queens of Comedy"
(interviews with Lucille Ball, Carol Burnett,
Joan Rivers, Phyllis Diller, etc.) http://www.smashwords.com/books/view/219367
Musical: "Cinderella SssWitch!" http://www.ssswitch.net
CD: "For Heroes and Lovers": http://www.cdbaby.com/cd/drsue2
Dr. Sue is an award-winning Writer/Performer/Professor Books, Plays, Musicals, Screenplays, Poetry, and Songs.  
Empowering Entertainment!™