Dagon the Dragon www.DagonTheDragon.com
"Dagon the Dragon" is Interactive, multimedia, musical story theater.
Dr. Sue is the Singing Story-Teller and Song-Leader.
Sing-Along songs include Easy Movements that Children Perform!
Dr. Sue shares her artwork and invites Children to create their own art!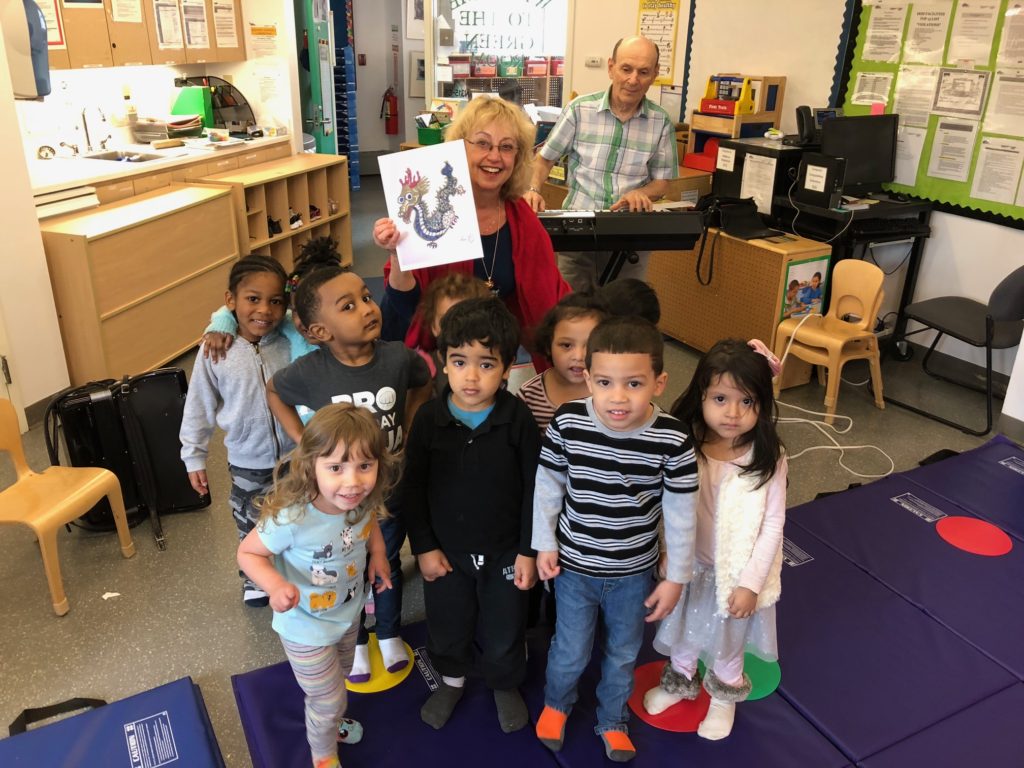 Dagon the Dragon has a positive, fun message about sharing your own unique talents, including others, standing up to bullies – and going for your dreams!
Ages: Pre-K through 3rd Grades. Perfect for Schools, After-School Programs, Libraries… and More!
Dr. Sue Sings Dagon the Dragon!
Click on audio link to hear Dr. Sue sing "Dagon the Dragon"
Video of Children performing Dagon the Dragon