ABOUT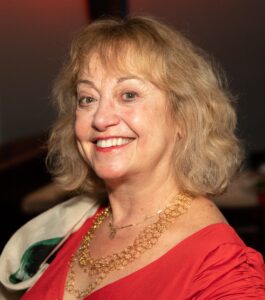 Susan "Dr. Sue" Horowitz, Ph.D. is a Motivational Speaker,
Author of Books, Musicals, Comedies, Songs, Plays, and Poetry,
CUNY Professor, Singer/Songwriter, Comedian
Dr. Sue is the Host of the FaceBook Group: New York Strong  Group 
Dr. Susan "Dr. Sue" Horowitz, Ph.D. is a Motivational, Entertaining Speaker, Author of the best-selling book: Queens of Comedy (personal interviews with Lucille Ball, Carol Burnett, Joan Rivers, Phyllis Diller, etc.); Musicals ("SssWitch!": A Bewitching Musical); Children's Books ("Read With Me" – Children's Book of the Month Club); Illustrated Poetry ("I Am Loved"); and Songs, which she performs on Women Of Substance (WOS) Radio and her CD of original songs "For Heroes and Lovers": www.cdbaby.com/drsue2   Dr. Sue is an Adjunct Professor at City University of New York and a Singer/Comedian. Education: University of Chicago (BA) Yale School of Drama (Graduate Work), Hunter/CUNY Ph.D.
Dr. Sue's Mission is "Empowering Entertainment and Education." Her programs are designed to be informative, uplifting, and fun!
Web: www.drsue.com , E-mail: drsue@drsue.com
(Photo by Dan Lane Williams, dlwphotographynyc.com )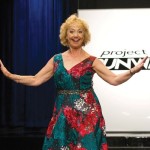 Media Personality: Project Runway, Good Day New York, E! Entertainment, BBC (Intl. Pick of the Week), NBC, MTV, WBAB,
Good Day New York: "Dynamic Personality!" MTV: "funny…a real hit!" BBC Radio: International Pick of the Week! NBC: "Terrific television!" E! Entertainment: "Exciting Personality!" Radio: Joe Franklin:" Great Radio Voice!"  Joan Rivers Show, WOR. WABC, WPIX, USA Radio, JCTV & MultiMedia, WBAB-WBLI Long Island, NY: "Dr. Sue is an incredible Host!" Infomercials: Learning Spanish products, Diabetes Matters
CLIENTS: Corporations, Colleges, Hospitals, Associations, Adult Communities American Express, Colgate-Palmolive, Kraft General Food, NYNEX, TIME Inc., ITT, Queens College, U. of Fairfield, U. of Richmond, AMA, Marywood College, Mount Sinai Hospital, Moses Taylor Hospital, Peninsula Hospital, Hadassah, MENSA, Executive Forum, Masons, Queens Library, JCC, American Technion, Clearbrook Adult Community, Canyon Ranch, Semester at Sea, Royal & Norwegian Cruise Lines.
American Express: "You listen to our concerns.Your methods to handle stressful situations work!" Kraft General Foods: "Positive comments, audience participation, and smiles!" Mount Sinai Hospital: "Entertaining and uplifting!" City University: "People are still laughing!" Yale Club: "Delightful evening!" Royal Cruise Line: "A real crowd-pleaser!" Atlantic Cape Community College "An energetic, charismatic Speaker!"
RSVP: Please Email Using Form Below