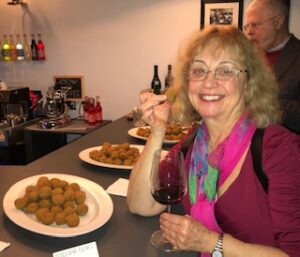 Cremini's Restaurant a "delizioso" (the Italian word for "delicious") taste of Italy in Brooklyn, New York.
What is a "cremini"? A sweet dessert that combines perfectly with the salty taste of an "Ascolana" (stuffed) olive.
Cremini's Restaurant invites you to sample varieties of both (with and without meat).
Ascolana olives and cremini's come from Le Marche region on the east coast of Italy on the Adriatic Sea.
Le Marche is also famous for "crescia" – Italian flatbread – hand-made into appetizing sandwiches and a fettucini pasta (molded into a mound).
Italian "cucina" (cuisine) is best washed down with wine. So sample some favorites from the vineyards of Le Marche: "Passeria Brut" – a sparkling white wine that is a richer version of Prosecco.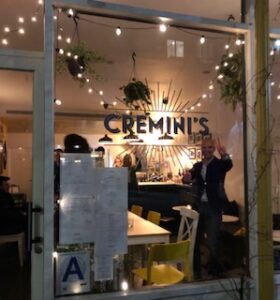 Or try the "Lacrima" red wine. "Lacrima" means "tears" in Italian – which is close to Latin.
(To my surprise, I was able to remember "lacrima" from my high school Latin class – when we read "The Iliad" in Latin.
As my students once reminded me "Nothing you learn is ever a waste!")
It's so true – culture, language, and variety of accents enrich our enjoyment of wine and food – and vice versa.
I hope my blog opens the door to appreciate the rich variety of cultures and wines – wherever you live.
Care to try a little Italian? Can you say "Mi piace" ("I like it")? Or enjoy my original, multi-lingual song "Te Amo/Ti Amo (I Love You)" which begins: "I only meant to share some wine…."
You can explore the joys of local wines and vineyards when you Discover Upstate New York https://www.discoverupstateny.com/dine-stay/wineries-vineyards/
Here's my video with Riccardo, who co-owns Cremini's with his wife and chef Elena.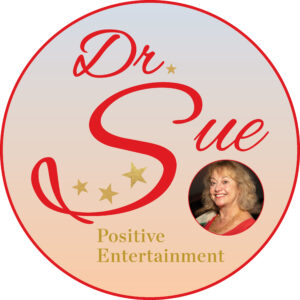 Susan ("Dr. Sue") Horowitz, Ph.D.
Book: "Queens of Comedy"
(Lucille Ball, Carol Burnett, Joan Rivers,
Phyllis Diller, and more!) www.smashwords.com/books/view/219367
Musical: "SssWitch": www.ssswitch.net
 www.YouTube.com/drsuecomedian 
https://www.youtube.com/feed/my_videos