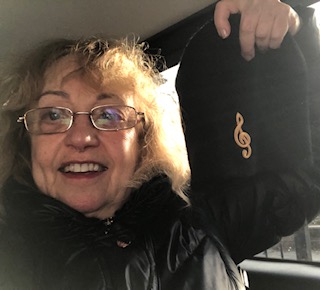 Share a Ride – Save five thousand dollars ($5,000) !
You can – when you learn to Be Your Brightest Friend!
Sharing a ride is the bright way to travel around New York City. It's less stressful than the subway and less expensive than solo rides. I use Via Car Service ridewithvia.com (let me know if I should refer you).
Save a Hat is what my fellow passenger did when my favorite hat fell on the floor – black side up and hard to see. As she was exiting, she said "Your hat fell on the floor." Sure enough – there it was with its golden treble clef that symbolizes my love of music! Her behavior told me more about her character than any internet profile or job resume! And it started my morning with faith in human nature – and some members of the legal profession. You see, she spoke in an intelligent manner, and she exited our Via Car near the Manhattan Courthouse at 9 am. This told me that she probably worked in some legal capacity….right?
Now the question you're all waiting for…. how did I save five-thousand dollars ($5,000) ?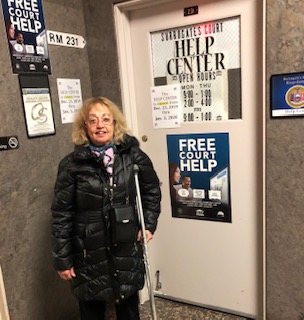 I was on my way to the Brooklyn Surrogate Court to pursue my own case. I was representing myself because lawyers are expensive, and I figured I could do my own digging and get the help I needed – at least, for now. If I needed a lawyer – I would cross that expensive bridge when I came to it (probably a $5,000 retainer…and billing at $400/hour).
Guess what? The Brooklyn Surrogate Court (and many other courts) have a Help Center for people who don't have lawyers. Of course, I had to figure out to solve some tricky issues (like confusing legal forms, finding a capable, convenient process server (Thanks EmpireLegalService.com ) – and find free Legal Help (scroll down for the link)
My first court date was in the pouring rain when I was on crutches! But my dear friend/stained glass artist & repairs Dennis Lynch (http://astainedglass.com/ ) drove me in his car (which he named "Sue" – after me). We drove in "A Car Named Sue" to the handicapped entrance of the courthouse. I staggered in on my crutch with an injured knee but a determined mind! I looked pathetic in the courtroom – so much the better!
What about saving five-thousand dollars ($5,000)?
That's how much my opponent's lawyer charged today – just for showing up in court and a few hours of easy work. I would have had to pay my own lawyer much more money (for more time). But despite the hard work, it's been an exciting challenge – and I learned a lot about free legal help!
Here's a link to free Legal Help: https://www.nycourts.gov/courthelp/GoingToCourt/gettingHelp.shtml
Can you do it too? I can't be sure. But for sure, you can do a lot more than you think you can – just Be Your Brightest Friend!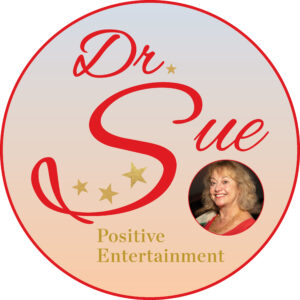 Susan ("Dr. Sue") Horowitz, Ph.D.
Book: "Queens of Comedy"
(Lucille Ball, Carol Burnett, Joan Rivers,
Phyllis Diller, and more!) www.smashwords.com/books/view/219367
Musical: "SssWitch": www.ssswitch.net
 www.YouTube.com/drsuecomedian 
https://www.youtube.com/feed/my_videos