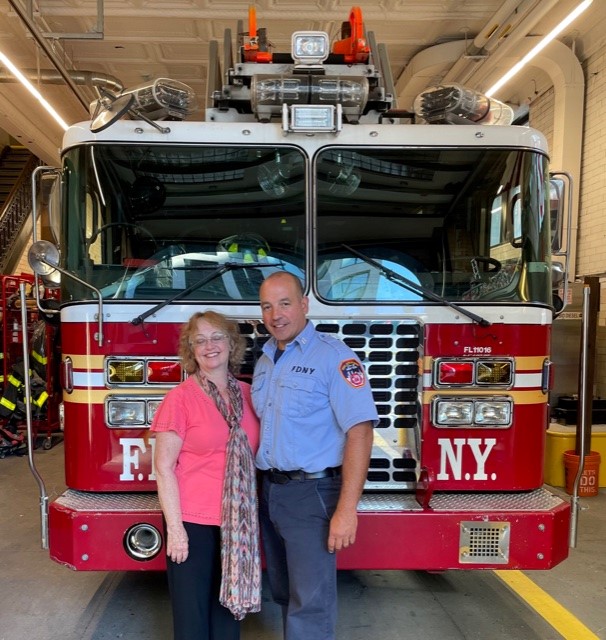 DrSue New Word Hero FDNY (Ladder 8) & NYPD invite you to a Community Celebration of our 9/11 Heroes September 8, 2021, 11am-2pm. Varick Street & Ericsson Place, New York City. Family Activities, Safety Demos, Games, Giveaways and Food! Join us as we celebrate our commitment to courage and community!
Scroll down for 1 Minute DrSue New Word Hero Song-Art Video!
To learn more about New Word MultiMedia Entertaining Educational Programs (1 Minute Videos, Online Learning, Notebooks, Mugs etc.) Scroll down.
Enjoy DrSue New Word "Hero" – One Minute Song Video.
"A Day Called 9/11" Song-Art-Video Susan Horowitz (DrSue)
"A day called 9/11, the devil split the sky
The burning ash came down like rain, my country learned to cry
Now I ask where is my faith and all my pride?
A voice answers deep inside...

The heroes keep on on climbing through the ash and dust of h%ll
I do believe they find their way to heaven 
Their hearts sang out like angels as the mighty towers fell
A Day Called 9/11..."

Words, Music, and Painting by Susan Horowitz (DrSue) copyright 2021
DrSue New Word One Minute Videos (hosted by Dr. Sue) include a catchy jingle, happy logo, videos, photos, original songs – Perfect for All Media!