Dr. Sue New Word "Colorado" Travel Positive Entertainment and Education
Travel Video by Carla Marie Rupp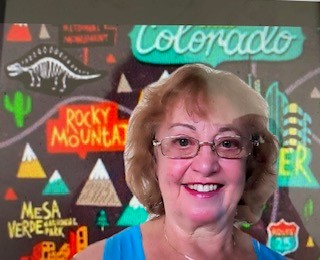 Colorado is a state in the western United States. It's part of the Rocky Mountains, and it has beautiful scenery.The word "Colorado" comes from Spanish and means "colored red" because Spanish explorers thought the Colorado River mud looked red. Many kinds of people live in Colorado: descendants of settlers, minorities,immigrants, and Native-Americans. – Blog by Dr. Sue (Susan Horowitz, Ph.D.)
Dr. Sue Invites You to Travel to New Word "Colorado" with Carla Marie Rupp!
Please Like, Comment, Subscribe and Follow DrSue New Word 1 Minute Videos YouTube: www.YouTube.com/drsuecomedian
Dr Sue New Word Videos: Learning, Diversity, Travel, Friends, Inspiration & Fun!
DrSue New Word One Minute Videos (hosted by Dr. Sue) include a catchy jingle, happy logo, videos, photos, original songs – Perfect for All Media!
Contact Form on DrSue.com Website or visit: YouTube.com/drsuecomedian