Dr. Sue Virtual Tour American Museum of Natural History (AMNH) Positive Entertainment
Dr. Sue and her Teddly Bear Puppet invite you to a Virtual Tour of the American Museum of Natural History (AMNH) in New York City! https://www.amnh.org/
Enjoy a Special Exhibit "The Nature of Color" – a scientific, artistic, cultural view of hue – and meet bears in New York City!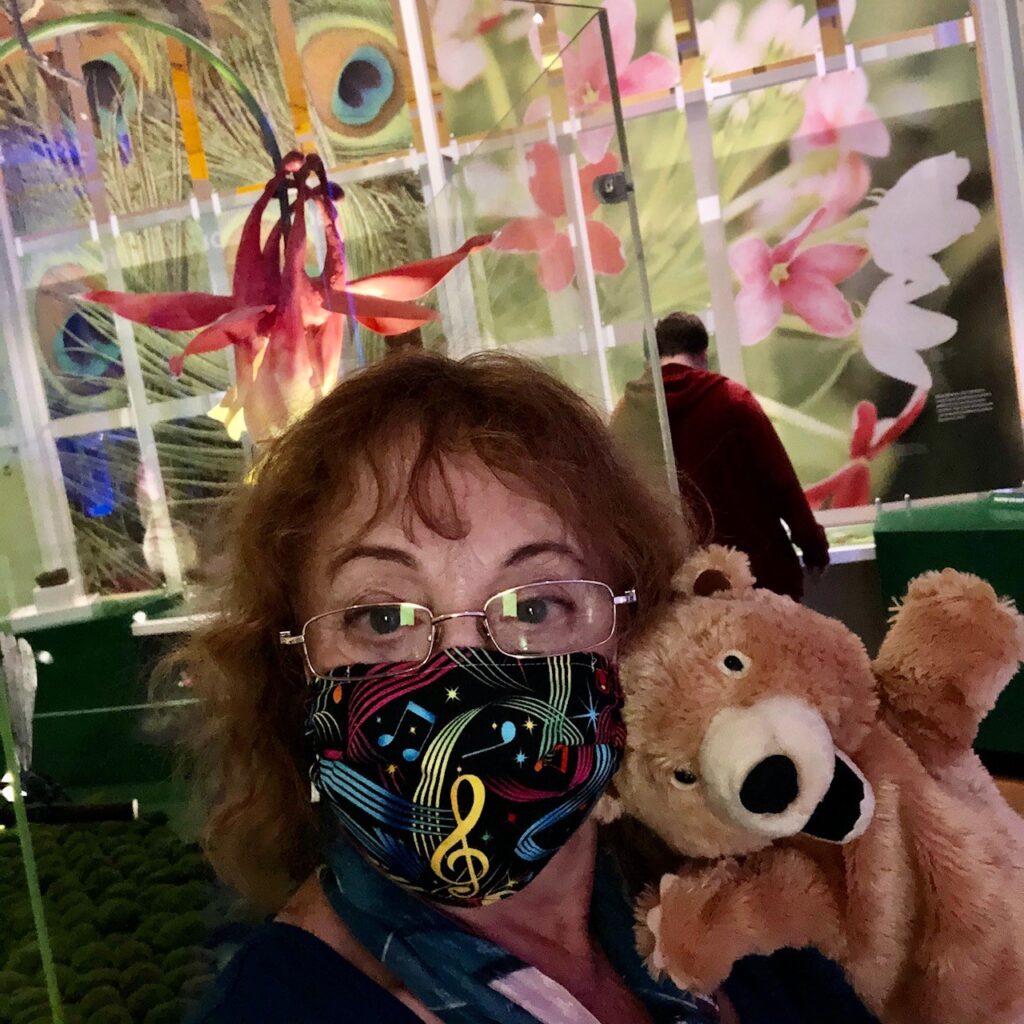 Dr. Sue & Teddly – Entertaining Virtual Tour American Museum of Natural History
What are colors? Which ones can we see? Can some animals see what we cannot? Are there "colors" (electromagnetic waves) that we can't see, but which powerfully affect our lives?
How do we "see" color – how does a "colored" object, light, or reflection send a message to our eyes and brain? Do colors create feelings, and do colors mean different things in different cultures?
Why do some animals have different colors at different times? How can color make an animal a mating magnet or a "master of disguise"?
People come in different colors too, but how different are we – under the skin?
If you're curious about color you'll love this special exhibit "The Nature of Color" at the American Museum of Natural History (AMNH). There's plenty more to see at AMNH. Look out for skeletons, fossils….and bears!
Your Video Host is Dr. Sue (Susan Horowitz, Ph.D.) Entertaining Educator – plus her best friend Teddly Bear – a Puppet with Personality!
Enjoy Dr. Sue's original song "Friends Are Soul Food" (Music on Request).
Dr. Sue is Available for Live and Online Programs.
Contact Form on Website, Facebook: https://www.facebook.com/susan.horowitz1
Museums Are Soul Food 

Museums are soul food 
Friends are soul food
Take a tour, and I am sure
We'll share good company

Museums are soul food 
Friends are soul food
We can share the things we love 
With a special friend
Won't you be my friend...

"Museums Are Soul Food" by Susan "Dr. Sue" Horowitz
copyright 2020
"Friends Are Soul Food" is also a complete song with Written Music 
Available on Request from Susan "Dr. Sue" Horowitz