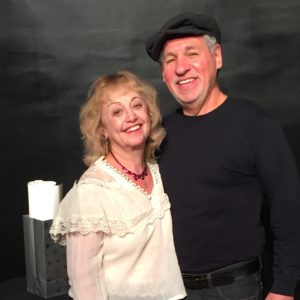 Manhattan Repertory Theatre
presents
"TITANIC-PANIC: Move Over Baby!"
A Romantic Comedy by Susan "Dr. Sue" Horowitz
Co-Starring: Susan Horowitz and Gorman John Ruggiero
Audience Comments: 
"Your show was very impressive! You are terrific! I see it as a television series" (Pat McGuinn, Agent/Producer) "Absolutely engrossing! It felt like a real relationship – so natural I forgot they were acting." (Andreas Quioga, Filmmaker) "Wonderful! This has such promise! I can see them really falling in love and the audience going nuts! You were adorable!"  (Bobbie Horowitz, Producer/Writer NYC/London) "It was so touching…I cried." (Carolina Parker, Student BMCC/CUNY) "My main influences are Lucille Ball, Carol Burnett, and Goldie Hawn.  I interviewed Ball and Burnett for my book
Queens of Comedy.
Lucy told me the secret of the success of
I Love Lucy
is the audience loved the comedy and the Lucy-Ricky romance; Carol played comedy spoofs of romantic movies; and I've often been told I remind people of Goldie Hawn." – Susan Horowitz (Award-Winning Writer/Performer)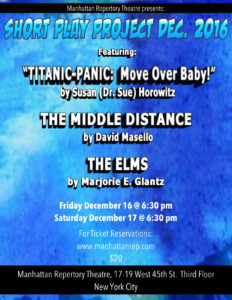 Manhattan Repertory Theatre
Presents:
"TITANIC-PANIC: Move Over Baby!"
17-19 West 45th Street Suite 301 NYC 10036 
(left of Turkish restaurant, Push Code #109, then lower button with bell icon)
Reserve: http://manhattanrep.com/short-play-project-dec-2016/
Price: $20
– for a full evening of entertainment in the center of Manhattan!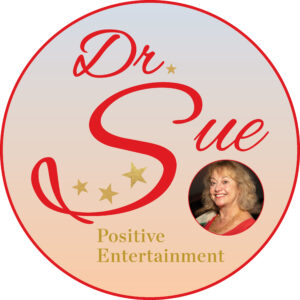 Susan ("Dr. Sue") Horowitz, Ph.D.
Book: "Queens of Comedy"
(Lucille Ball, Carol Burnett, Joan Rivers, Phyllis Diller, and more!)
www.smashwords.com/books/view/219367
Musical: "SssWitch": www.ssswitch.net
 www.YouTube.com/drsuecomedian https://www.youtube.com/feed/my_videos