What's so special about New York New Works Theatre Festival?
First: there's the fun, party-like atmosphere in the theatre lobby/bar. 
 You can single/mingle, find friends, or even meet real industry heavy weights, like Tony-Award winning Broadway producers, directors, writers, designers, etc.  (Here's a tip – if the show starts at 7pm, show up at 6:30 and check out the crowd. Order a drink, which you can bring into the theatre – you'll support the venue – which keeps your ticket price low.)
Second: there's diversity.
Each night offers a buffet of entertainment possibilities – five/six twenty minute excerpts from different shows. Festival selections include hilarious comedy, political cabaret (with parody songs), heart-wrenching drama, musical theatre (including a Broadway revival), sexy dance theatre, a puppet show for kids, etc. If you don't like one show – stick around for the next. (Here's a tip – there's a short intermission between each show, so stand and stretch or chat with your neighbor – you may learn something or make a connection – and your legs will thank you. Wait? Do legs talk – well, maybe – in experimental theatre.)
Third: there's the location and time
– Times Square Arts Center -300 West 43rd Street/8th Ave. (2nd Floor) NYC – one block from Port Authority; 7pm – How easy is that? (If you absolutely have to leave early – you can do it during a short intermission.)
Fourth: there's the price
– only $20/ticket for a full evening of theatre. If you're an audience member you can have fun and support your friends,  make new ones, and make your opinion count – (you can vote for your two favorite shows to make it to the finals and win prizes).
Fifth: if you're a theatre artist, you get to showcase your show to industry pros and get feedback 
– for a reasonable cost.  Why? Because New York New Works Theatre Festival picks up most of your production cost and invites a panel of experts to give feedback and select (along with audience votes) the shows that make it to the finals.
"We wanted to make a difference." says  Gene Fisch, Jr., founder and Festival Director. (The "We" includes Abby Judd, Festival Manager, and Melissa Gordon, Marketing, of Bear In Mind Creative.)
"I noticed that many theatre festivals put a real financial strain on emerging artists – with little to show for it.  I thought – we can do better. New York New Works Theatre Festival aims to  include emerging artists in the Broadway community and offer guidance and real opportunities. – and several of our shows are on their way!" Video by Saat-Sue Multi-Media
So – why is New York New Works Theatre Festival special?
Because it offers audiences and artists entertainment and opportunities – for fun, creativity, and professional success!
The New York New Works Theatre Festival runs August/September –
Semi-Finals September19-22, 26  with the finals gala on October 5 2016. 
Tickets are available online at www.nynwtheatrefestival.com
. Find The New York New Works Theatre Festival on Facebook @nynwtheatrefestival, Twitter: @nynwtheatrefest  |  #nynwtheatrefest and online at www.nynwtheatrefestival.com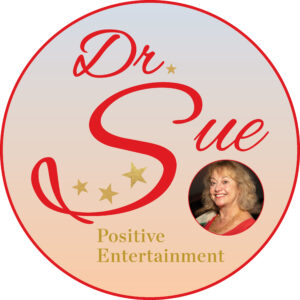 Susan ("Dr. Sue") Horowitz, Ph.D.
Book: "Queens of Comedy"
(Lucille Ball, Carol Burnett, Joan Rivers, Phyllis Diller, and more!)
www.smashwords.com/books/view/219367
Musical: "SssWitch": www.ssswitch.net
 www.YouTube.com/drsuecomedian https://www.youtube.com/feed/my_videos