Dr. Sue: Performing Host/Interviewer
JCT Multi-Media Awards Dr. Sue "Entertainer of the Year 2013"
Where to go to catch a show?  Beat the heat, drink and eat?  
Air-conditioning  on full blast – so chill out – enjoy the cast: 
Funny Comics who can talk, Models struttin' the catwalk 
Dancers with and without  shoes – Singers and fun Interviews  
Tangos, Tappers, Actors, Rappers, Broadway ballads, Caesar salads 
Entertainment – a full menu – dinner – drinks – you'll love our venue!
The JCT Variety Show (August 2013)
was tons of fun!  The talent was definitely varied and entertaining:  "The Amazing Amy" Yoga-Contortionist-Dancer (who demonstrated flexibility at any age) ; Fabielle – a handsome model (who showed me how to catwalk); a teen dancer(who tapped her way through a Beatles song ); an actress (with a monologue about a hamburger flipper); a model/singer (who warbled "Sistah" from
The Color Purple
)  to Miss Asia – an R&B  singer. I hosted the show and sang my original songs "Dare to Believe" "Celebrate Your Life" and "Yo Te Amo (I Love You)" . After the performances, I did  a group interview of show biz kids with their parents (including Producer Poppa T.)  All agreed that  being in show business is intense, demanding work that takes patience and persistance – plus (from the parents) a willingness to chauffeur their talented offspring to auditions, invest finances and time (and handle the jealousy of siblings who may be too young for the biz – or just not interested).  A bad stage parent pushes the child past his/her own needs and interests to satisfy what is really an adult agenda.  A good stage parent and mentor knows when to step back – to avoid making a performer feel pressured – and when to step forward to encourage, teach, and protect – and to know the difference between the child's interests – and the parent's own needs. All this is a mental health ideal – and it's not so easy to draw the line – especially when a child is gifted.  What we call "genius" is a combination of unusual talent, hard work, and determination. Where would young Wolfgang Mozart have been without pushy poppa Leopold?  What about young Michael Jackson and driver dad Joe Jackson? More peaceful? Perhaps.  Less productive? Probably. Whatever your talent or taste, there's something for everyone at JCT"s variety show.  The audience gets free entertainment, delicious food and drink. If you're an aspiring star, this is your chance to be seen! "Success Awaits Us!"
Creative Living
Live your dream – and your talent – you don't know if you're hot till you give it a shot!
If you're pushing your child or significant other(s) to achieve – make sure it's their dream – not yours.
Enjoy good entertainment good food -and do what you love!
(Editor/Photographer Jay Berman)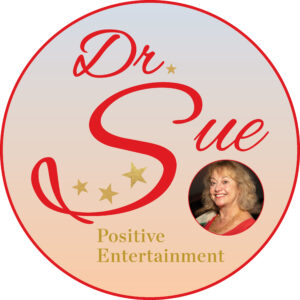 Susan ("Dr. Sue") Horowitz, Ph.D.
Book: "Queens of Comedy"
(Lucille Ball, Carol Burnett, Joan Rivers, Phyllis Diller, and more!)
www.smashwords.com/books/view/219367
Musical: "SssWitch": www.ssswitch.net
 www.YouTube.com/drsuecomedian https://www.youtube.com/feed/my_videos