Dr. Sue shares Love Tips on JCT Radio/TV Show!
What makes a great, creative gift (with or without a high price tag)? How can you feel loved and appreciated? What can you do if you don't get the gift you've been hoping for? Infatuation is exciting – like fireworks – but what can you do if it fades? How can you give little valentines to keep that love alive – all year long?
Enjoy my Show on JCT Media with Poppa T "The Motivator"
Creative Living:
Celebrate Valentine's Day as Love & Friendship Day! 
Expand your idea of love beyond erotic romance or a relationship with a significant other.   Celebrate your friends, family, even your pets and plants!
Appreciate What's There:
People express love and friendship in different ways. Sometimes it's the gift or card that's great – sometimes it's something else they do – or don't do.  Value the gift – whatever the form. (Editor/Photographer Jay Berman, Videography: JCT Multimedia)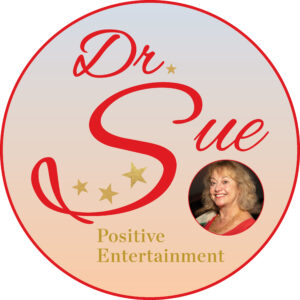 Susan ("Dr. Sue") Horowitz, Ph.D.
Book: "Queens of Comedy"
(Lucille Ball, Carol Burnett, Joan Rivers, Phyllis Diller, and more!)
www.smashwords.com/books/view/219367
Musical: "SssWitch": www.ssswitch.net
 www.YouTube.com/drsuecomedian https://www.youtube.com/feed/my_videos