Turn a wedding cake upside down, twirl it like a dreidel, and what have you got?  A modern, musical spin on a free-wheeling wedding farce! This vastly entertaining show has plot twists galore, plenty of doors, discoveries, lover-ies and a superb cast (headed by Tyne Daly), director (David Hyde Pierce), and creative team Barbara Anselmi (Music/Concept), Brian Hargrove (Book/Lyrics). Show Folk: Harriet Harris, Lisa Howard, Sierra Boggess, David Burtka, Montego Glover, Chip Zien, Josh Grisetti, Edward Hibbert, Adam Heller, Michael X. Martin, Anne L. Nathan, Nick Spangler.
Hope you enjoy hearing me sing my original song:
"You Can Be a Hero" copyright 2015 Susan Horowitz
Creative Living by Dr. Sue: Ride'em Cowboy (and Girl) & Support the Arts!
Ride'em Cowboy (and Girl)!:
Comedy and couple-dom are full of unexpected twists.  We get a choice – resist and stick with the "shoulda" or go with the ride. Which do you think leads to more happiness?
Support the Arts!:
Without the arts, many children have no chance for a better, more fulfilling life! Without the arts, there is no real beauty, joy,  or civilization!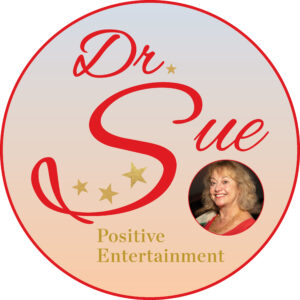 Susan ("Dr. Sue") Horowitz, Ph.D.
Book: "Queens of Comedy"
(Lucille Ball, Carol Burnett, Joan Rivers, Phyllis Diller, and more!)
www.smashwords.com/books/view/219367
Musical: "SssWitch": www.ssswitch.net
 www.YouTube.com/drsuecomedian https://www.youtube.com/feed/my_videos