"Come to the …" Can you name this Broadway musical?
Even if you missed
Cabaret
by Kander/Ebb,  you can still enjoy live entertainment in an intimate room or a large venue like BB King's Restaurant, in Times Square NYC, which hosts the annual MAC Awards. MAC stands  for Manhattan Association of Cabarets & Clubs,  but the talent is  international, and the material is varied: show tunes , jazz, pop , comedy, tribute shows, drag acts, singer-songwriters, etc. Almost anything goes as long as it's the personal vision of the performer. The key is sincerity (and if you can fake that – you've got it made)! I had the thrill of  interviewing MAC winners and  nominees (past and present)  for StageBuddy.com – a website devoted to the best in NYC entertainment, where you can see our videos. Lennie Watts, Head of MAC's board of directors, and Julie Miller co-produced the awards show, directed by Watts, who won his own MAC  award for direction (musical direction by Don Rebic). Mr. Watts shared insights on how to help performers weave stories and songs into a cohesive show – plus the practical realities of sustaining a cabaret career. Therese Genecco, hosted the show, sang a mashup that included "Applause", told jokes, and modeled three outfits (two guys' suits  and one gown).
Video: Dr. Sue Interviews MAC Cabaret Celebs for StageBuddy.com
Highlights include the marvelous Marilyn Maye (86 years old and going strong!) who won a Lifetime Achievement Award presented by legendary costume designer Bob Mackie. (She considers it her "midlife award").  Ms. Maye delivered a powerful, emotive,  singing tribute to life and "you" her appreciative audience. Her sensitive phrasing and attention to lyrics exemplified what she teaches in her master classes.  Linda Lavin, who won the other Lifetime Achievement Award, sang and accompanied herself on piano. Other winners included the Eugene O'Neill Cabaret and Performance Conference (accepted by John McDaniel), and Will Friedwald of The Wall Street Journal was among the presenters. Songwriters Julie Gold (Grammy-winner "From a Distance") and Christine Lavin ("Good Thing He/She Can't Read My Mind" ) shared sources of inspiration (from the social idealism of the '60's to dating deceptions) plus the latest cabaret/internet interface: concertwindow.com Singer Baby Jane Dexter infuses her cabaret show with raw emotion – some from her personal history. She also teaches Master Classes to both aspiring cabaret stars and at-risk, inner-city teens. There were sequins a-plenty, plus wigs. (Hello, Reverend Yolanda, a six-foot tall gender-bender gospel goddess) –  plus sensitivity and search for meaning in this most personal of performing art forms. Did I miss anyone?  Of course I did. But you can make it up to them – if you come to the cabaret!
Creative Living:
Cabaret connects performers and audiences in a way that mass media and stadium-sized arenas never can. Performers  develop their talents; audiences get to be part of an art form that's individual and special  – not canned and homogenized for the mass-market. It's unpredictable, in-the-moment, and interactive – like life. You might even catch a rising star! (Photographer: Genevieve Rafter Keddy & Jay Berman, Editor: Jay Berman, Videography StageBuddy)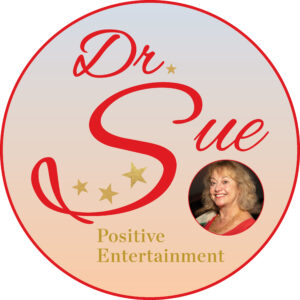 Susan ("Dr. Sue") Horowitz, Ph.D.
Book: "Queens of Comedy"
(Lucille Ball, Carol Burnett, Joan Rivers, Phyllis Diller, and more!)
www.smashwords.com/books/view/219367
Musical: "SssWitch": www.ssswitch.net
 www.YouTube.com/drsuecomedian https://www.youtube.com/feed/my_videos