The Manhattan Association of Cabarets and Clubs (MAC) celebrates live entertainment at this annual NYC awards show!
Director Lennie Watts ( MAC President), Producer Julie Miller, Musical Director Barry Levitt, Stage Manager Amy Wolk, and Host Karen Mason (plus a platoon of presenters) put together an evening that honors  the gifted members of this creative community. A blend of divas, divos, and glamorous gender-benders, the MAC awards are entertaining (super voices and standards plus songs from new writers).   The evening was "a gas!" (and not just the bubbles in our champagne) beginning with the opening song "There You Are" (by Peter Napolitano) that gently kids the nominees and two-drink minimum and urges everyone (win, lose, or  booze) to enjoy the show.
Winners  include: Gabrielle Stravelli (Female Vocalist), Sterns Matthews (Male Vocalist), Stacy Sullivan (Major Artist), Celia Berk (New York Debut – Female), Kristoffer Lowe (New York Debut – Male), Ivan Farkus (Musical Comedy Performer), Rev Roger Anthony Yolanda Mapes (Impersonation/Drag Artist), Ted Stafford and Lorinda Lisitza (Duo/Group), "Revolution" Dawn Derow and Kathleen France (Revue), Salon (Recurring Series), "Dancing with Death" Thomas Honeck (Special Production), Tom Gamblin (Emcee), Tom Hubbard – Bass (Ensemble Instrumentalist), Nate Bucieri (Don't Tell Mama)  Nate Buccieri – (Piano Bar Instrumentalist), Bill Zeffiro (La Mediteranee), Elaine Brier (Piano Bar Singing Entertainer – Female), Bobby Belfry (Piano Bar Singing Entertainer – Male), Tracy Stark (Musical Director), Eric Michael Gillett (Director), Jean-Pierre Perreaux (Technical Director), Stearns Matthews (Recording), Bruce Kimmel "Simply" (Song), Amy Wolk and William TN Hall "The Brit Song" (Comedy/Novelty Song), Phil Geoffrey Bond "The 54 Sings" (Show of the Year).
Honorees include
Meg Flather (Hanson Award), Baby Jane Dexter and Steve Ross (Lifetime Achievement Awards), David Kenney, WBAI FM Radio ( MAC's Board of Directors Award), Marc Nadler (Celebrity Artist), Urban Stages, Winter Rhythms (Ruth Kurtzman Benefit Series Award).  Live Tweets by Natasha Castillo
Creative Living by Dr. Sue:  You're Never Too Old or Too Young:
Steve Ross  sings the age-defying  "I'm Not Through"  and  teen group Wingspan (mentored by Frances Hill, Lennie Watts, and Peter Napolitano) sing "Over the Rainbow" as a chorus with solos.  Cabaret is an entertainment tradition that welcomes groups that are often marginalized due to age, ethnicity, and/or gender issues etc. If you think that your personal difference excludes you from opportunities, come to the cabaret!
"You Can Be a Hero" by Singer-Songwriter Dr. Sue
Photos by "GENEVIEVE" (Genevieve Rafter-Keddy)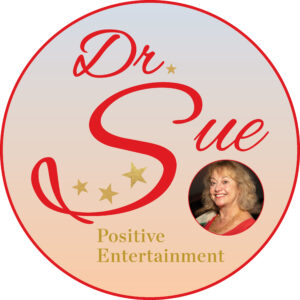 Susan ("Dr. Sue") Horowitz, Ph.D.
Book: "Queens of Comedy"
(Lucille Ball, Carol Burnett, Joan Rivers, Phyllis Diller, and more!)
www.smashwords.com/books/view/219367
Musical: "SssWitch": www.ssswitch.net
 www.YouTube.com/drsuecomedian https://www.youtube.com/feed/my_videos