Dr. Sue "Queens of Comedy" Book by Susan Horowitz Funny Women Positive Entertainment
"Queens of Comedy" – Book by Susan Horowitz (Dr. Sue) – is based on her personal interviews with Comedy Legends Lucille Ball, Carol Burnett, Phyllis Diller, Joan Rivers, Dolly Parton, Whoopi Goldberg and More – Plus a Witty History of Funny Women!
Hard Cover or Paperback Signed by Susan Horowitz (Author,
Entertaining Speaker) E-Mail: drsue at drsue dot com. (Or use Contact Form on Website) Also on Amazon (and More) for more money and no author's signature.
---
Buy from Amazon (Paperback, Hardcover, and Kindle)
Buy from Smashwords (Digital) Smashwords https://www.smashwords.com/books/view/219367
A Perfect Gift for Holidays or Any Time! Ideal for Courses in Women's Studies and Popular Entertainment!
Dr. Sue's Entertaining Talk – Diversity & Dolly Parton!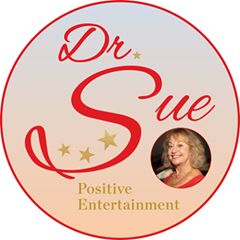 https://www.amazon.com/s?k=Queens+of+Comedy+Susan+Horowitz&i=stripbooks&ref=nb_sb_noss