I Hate Everyone…Starting With Me
should come with a warning label: if you're recovering from surgery (preferably plastic) stop reading! Side effects include splitting your stitches from excessive laughter and releasing your inner bitch! At seventy-nine, the sharp-witted  Ms. River has slugged her way through a fifty-year career as a comic, media darling/she-devil, fashion maven, jewelry-hawker, etc. — endlessly reinventing herself after getting fired and banned from network TV, going bankrupt, and getting through her husband's suicide by re-cycling it as comedy fodder for her stand-up act. Now Ms. Rivers has honed her razor-sharp talons (with a gel manicure) and serves up a collection of caustic cocktail canapés  – sniping at everything and everyone – beginning with herself. Chapter I targets (not tahr-ZHAY, the pretentious French pronunciation) Joan as an unwanted tot ("my earliest childhood memory was watching my parents loosen the wheels on my stroller") proceeds through her fat
tween
years (to read her unprintable definition of "tween," you have to buy the book) to current decrepitude ("Everything is falling apart…except for my face, which I've had lifted so many times I wear my earrings on my kneecaps"). Other chapters throw darts at children, old people, restaurant food, fad diets, cultural heroes, celebrities, political correctness and pretense of all stripes.  If you are offended (and you will be), move on to the next zinger until she hits your preferred bulls eye (just can't get away from tahr-ZHAY, can we?).  Or take a break and pick up when you're in the mood for another snarky snack. I
Hate Everyone…Starting With Me
is perfect for subway rides to the unemployment office (oops! I mean limo rides to Bergdorf's), lounging by the pool (and I don't mean the public one), and quoting to gossipy gal-pals (of every gender).  Final warning label:  unless you're as funny as Joan Rivers, do not attempt this kind of humor on your own. Some kinds of performance art take a pro.  Fred Astaire invited us to "face the music and dance";  Joan Rivers invites us to face her personal truth – and laugh!
Happiness/Success Habits
Be who you are and make it work
– this is true for Joan Rivers, the designers on
Project Runway
, and everyone with a unique talent.
When a door opens, go through it
.  Joan Rivers (Phi Beta Kappa from Barnard) got her break writing the "Topo Gigio" puppet mouse sketches for
The Ed Sullivan Show
and jump-started her sputtering career by doing
Fashion Police
 – doing what was offered, not asking if it was beneath her. (Editor: Jay Berman)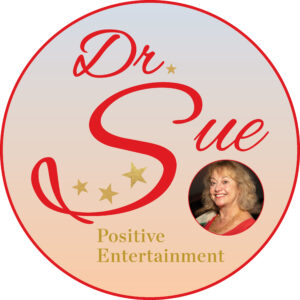 Susan ("Dr. Sue") Horowitz, Ph.D.

Book: "Queens of Comedy"

(Lucille Ball, Carol Burnett, Joan Rivers, Phyllis Diller, and more!)

www.smashwords.com/books/view/219367 Musical: "SssWitch": www.ssswitch.net  www.YouTube.com/drsuecomedian https://www.youtube.com/feed/my_videos

Joan Rivers' book