DrSue Travel Cruise DrSue_Create
DrSue Travel Cruise DrSue_Create original Song-Video "Rainbow to Your Dreams"
Please Click on Video and Subscribe to my YouTube Channel! www.YouTube.com/drsuecomedian
E-mail Dr. Sue with Contact Form on Website
DrSue Renews Wedding Vows with her original song "Together Forever"
Dr. Sue (Susan Horowitz, Ph.D.) Universalist Minister/Rabbi Renews Wedding Vows with original song "Together Forever (One Love)" for a Cruise Couple!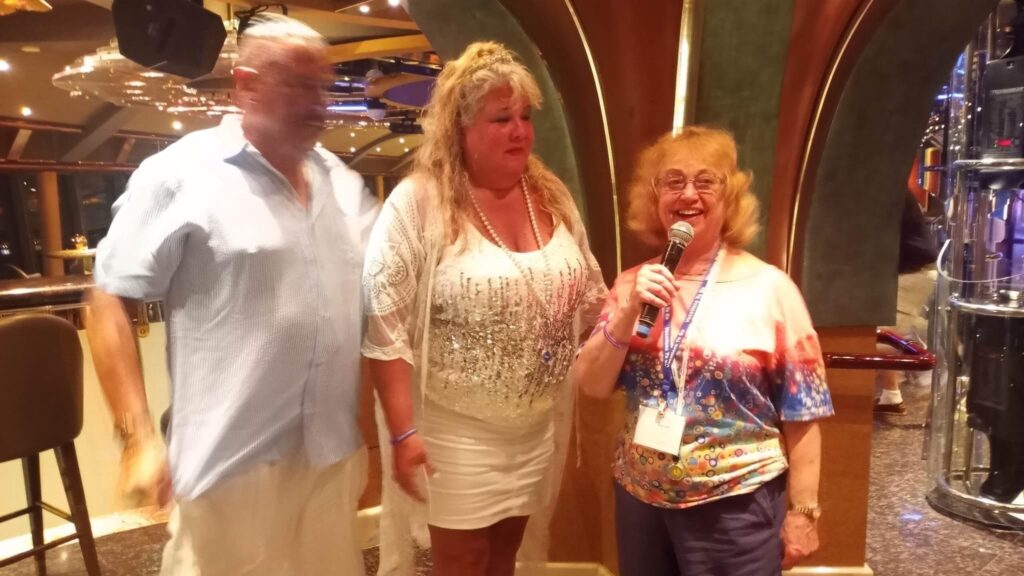 Here's the opening Verse of my Wedding Vow song "Together Forever- One Love"
"Together Forever (One Love)" copyright Susan Horowitz Words and Music

You are my One Love
So special and so rare
More precious than my breath
And closer than the air
And when you need me
I always will be there
We will be Together Forever..." 

Recording and Sheet Music for entire song available on request 
copyright 2023 Susan HorowitzSusan Horowitz (DrSue) Singer-Songwriter 
DrSue Travel Entertainment Romantic Jazz in New York City! drsue_create
DrSue Sings Jazz with Rick Bogart Trio! TioPepeNYC
DrSue_Create Travel Cruise (Cruisin' Susan) offers Cruise Tips!
What Travel Adventure Is Right for You? What's important to you? Great food? (No problem). Most cruise lines offer plenty of food with specialty restaurants for items not on the main, free menu and buffet with vegen and ethnic options.
Beverages (Alcoholic and Non-Alcoholic) You can usually choose a Drink Package that includes both. Research what the Drink Package offers if it covers what you want, and what you want to pay for. Depending on how much (and what) you drink and your budget considerations, this may or may not be a good idea for you.
Travel Insurance: Usually a Good Idea! Check what your Travel Insurance covers: A family or health emergency? A missed travel connection to the cruise? A sudden health emergency on your trip that requires you to fly home? You can probably afford the cruise (after all, you booked and paid for it). But you may not be able or want to pay for emergency situations… or a cruise that doesn't happen due to failed connections.
WiFi and Cell Phone Plans: Do you have an International Travel Plan? What does it cover? Does your ship have a WiFi plan, and which one is right for you? For example, what parts of the Caribbean are USVI and how does that affect yout Cell Phone Charge?
Packing: What about size and weight for airplanes – baggage that is checked or carry on? Many airlines offer memberships and credit cards that include one checked bag – so check it out!
Excursions: You can book ahead on the cruise web site or book in port! Stay in touch for Details on DrSue_Create Travel Blogs.
Singles Groups and Couples: I'll be back with thoughts about solo and group travels (including travel for singles) so stay in touch for Details on DrSue_Create Travel Blogs.
E-mail Dr. Sue with Contact Form on Website
You're invited to Join my FB Group Positive Arts https://www.facebook.com/groups/1156065914743334