DrSue Travel drsue_create New York International Travel Show
DrSue Travel drsue_create New York International Travel Show
Welcome to the New York International Travel Show! Your extraordinary adventure awaits you in a distant land or New York State! Scroll down for DrSue's video and a song about a magical journey: "Rainbow to Oz!"
DrSue Travel drsue_create New York International Travel Show
DrSue Travel Song-Travel Video with Original Song "Rainbow to Oz" drsue_create
International Travel means fun and relaxation in a beautiful environment! Bask in sea and sunshine when you Visit Jamaica www.visitjamaica.com ! Enjoy Sandos, an all-inclusive resort, www.sandos.com ! Come as a family, with friends, or as a wedding, anniversary or company party! And if you're solo, you can make new friends! Here I am with my new friends Mr. P. Rose from Visit Jamaica and Ms. D. Sook Raht from Sandos Resort!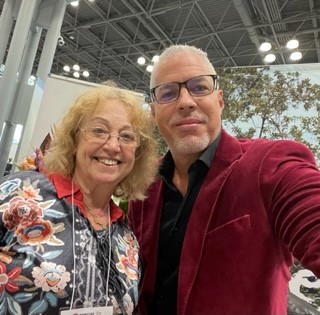 International Travel means award winning destinations, like San Miguel de Allende, Mexico, winner of the Conde Nast Traveler Award for the Number #1 The Best Small City in the World! www.condenasttraveler.com Or you can journey to Iceland, the Actic Circle or the Antarctic with Hurtigruten Expeditions www.hurtigruten.com Don't worry about feeling like a cold stranger. You'll soon warm up with new friends!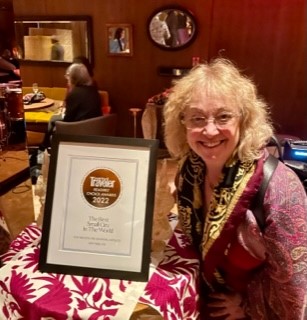 Here's a tip for exploring the world and making friends! Ask their name and what they want to talk about: what interests them, what they represent, what they care about. Try to repeat their name or their main interest and pronounce it correctly, or as correctly as you can. It doesn't matter if you make a mistake. What matters is that you try your best! Here's a video of me and my new friend Becky Helms, who represents Hurtigruten Expeditions. I am doing my best to pronounce "Hurtigruten"!
DrSue Travel drsue_create ""International or Local Travel offers a banquet of opportunities for pleasure, learning, and making new friends!"
Cap it off with a cup of cappuccino coffee with DrSue Travel! Image by Essam Nesr