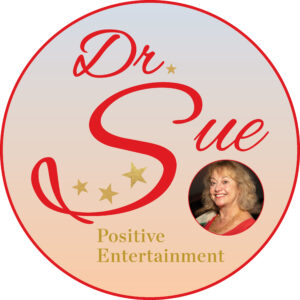 Susan ("Dr. Sue") Horowitz, Ph.D.

Book: "Queens of Comedy"

(Lucille Ball, Carol Burnett, Joan Rivers, Phyllis Diller, and more!)

www.smashwords.com/books/view/219367 Musical: "SssWitch": www.ssswitch.net  www.YouTube.com/drsuecomedian https://www.youtube.com/feed/my_videos

Enjoy my original uplifting song (words, music, vocal) "The Heroes of Nine-Eleven" It's the first song on my CD "For Heroes and Lovers" http://www.cdbaby.com/cd/drsue2 My Anti-Bullying Handout: "Be A Hero" is available on request.