SSSWITCH
A modern Cinderella
meets a wisecracking Witch
makes a tricky deal
and transforms her own life!
SssWitch is a
Fun, Family Musical
with vast Multi-Media Potential!
It's a mashup of "Cinderella" and "Faust"
with an Empowering Educational Theme: 
Be your Authentic Self, Watch Out for Tricky Deals, 
Stand up to Bullies, Include Others
 Go for your Dreams!"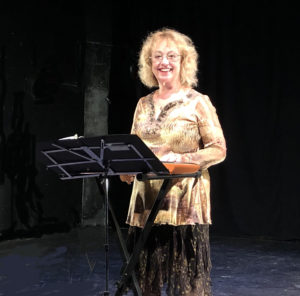 SssWitch: a Bewitching Musical
and Multi-Media Entertainment! 
Original Story/Script, Lyrics, and Music
by Susan Horowitz, Ph.D. "Dr. Sue"
copyright 2018
A Show for Stage, Screen, Internet,
Video, and Vast Merchandising!
Get in touch with your Inner Princess…and Witch!
(Photo at Dr. Sue's "SssWitch" Story Concert at Theater for the New City, NYC. 2019)
SssWitch is a Top Ten Finalist in
International  Competition for
Family Audience Musicals! 
Dr. Sue sings SssWitch songs for
A Moment of Magic Foundation Gala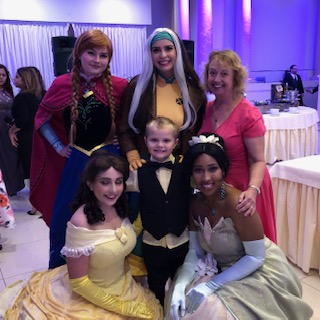 Dr. Sue sings songs from "SssWitch" in her Solo Story-Song Concert

Donations, Investment, Sponsorship and Questions are Welcome!
Click on "Make a Donation" Scroll Down to "SssWitch"
Staged Reading of SssWitch  Comedy (source for SssWitch, the musical) & Interview with Author Sue Horowitz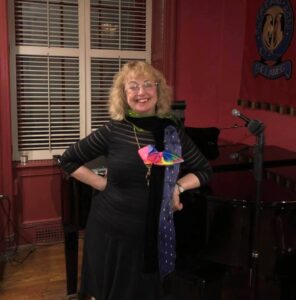 Bio: Susan "Dr. Sue" Horowitz, Ph.D. is a Writer of Award-Winning Musicals, Comedies, Songs, Plays, Books, Poetry,  and a CUNY/BMCC Professor.
Her works include: "Reel Romance with a Twist!" 2017 New York New Works Theatre Festival, "Judy Maccabee" Youth Comedy 2015 Winner National Contest, "Queens of Comedy" (interviews with Lucille Ball, Carol Burnett, Joan Rivers, Phyllis Diller etc.), Read With Me (Children's Book of the Month Club), 1st and 2nd Prizes National Youth Play Contests, Harburg "The Wizard of Oz" Foundation and Puffin Foundation, NYFA Sponsorship (Original Musical) , 1st Prize Hunter Playwrights ("Angelface") 1st Prize National Children's Playwriting Contests ("Golden Heart" "Hearts of Fire") Estrogenius Fest, Manhattan Rep ("Doctor Dick" "Mona"). Cine Golden Eagle ("Planet of the Ticklebops" Original Screenplay Animated Film)."Keys of Love" (CD of original songs www.cdbaby.com/drsue), "I Am Loved" (Poetry Book). Performance Awards for Singing, Acting, and Poetry. Trademarks: Teddly® Teddly & Buddyfly® My Teddyfriend®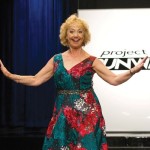 Media Personality: Project Runway, Good Day New York, E! Entertainment, BBC (Intl. Pick of the Week), NBC, MTV, WBAB, Entertainment Blog: StageBuddy.com,  JCT Multimedia, www.drsue.com
Education: Ph.D. in Theatre CUNY Graduate Center/Hunter. Yale School of Drama, University of Chicago.
Special Training: Second City Improvisation Workshop, BMI Musical Theatre Workshop, Songwriters Guild, Summersongs, Art Institute of Chicago, Private Music and Art Lessons.
Memberships: Dramatists Guild, Theater Resources Unlimited (TRU), Manhattan Association of Cabarets & Clubs (MAC), Musical Writers Meeting, WomenArts.org.
Dr. Sue sings "Making Art" from SssWitch
Dr. Sue sings "Magic Is Happening" from SssWitch
Dr. Sue sings "Suddenly There's You" from SssWitch

Dr. Sue sings "I Wish Upon the Moon" from SssWitch

Audience/Reader Comments:
"SssWitch is one hilarious and magical show you should see. It has a little bit of everything that keeps you glued to the story." – Stephanie Obeng-Asante (Ghana/NYC)
"My favorite character is Ella, the Witch.  She's evil with a sense of humor!"  Milana Murdukhayev (Russia/NYC)
"I liked many characters, but mainly Cindy. The story has a strong message about family and how it's never too late to change." Eljona Nezaj (Albania/NYC)
"Cinderella meets Faust! – funny and smart!"  Jack Feldstein (Australia/NYC)
"I think SssWitch is adorable….and I just love your warmth, energy. and talent." Joe Barros, Artistic Director NY Theatre Barn
"SssWitch has everything you would want in a story – comedy, magic, struggle, twist, romance, and a great message." Sudeep Raj (Nepal/NYC)
"SssWitch is a phenomenal play – fun and exciting!" –  Ardita Kukaj (Montenegro/NYC)
"SssWitch is a comical musical with an underlying, inspirational message: we all have inner strength and courage when faced with difficult times in life."  – Stephen Hughes (Ireland/NYC)
"I like the cat, butterfly and sparkling rainbow bow.  It looks like magic!" Kelly Su (China/NYC)
"SssWitch is funny and refreshing. Quite unique."  – Tessa Bell (multi-award-winning producer of the family-friendly film "Life Inside Out")
Donations, Investment, Sponsorship and Questions are Welcome!
Click on "Make a Donation" Scroll Down to "SssWitch"
"My Mission is Empowering Entertainment!" – Susan ("Dr. Sue") Horowitz, Ph.D. 
"SssWitch" Webpage Videos Artwork, Text, Photos copyright Susan Horowitz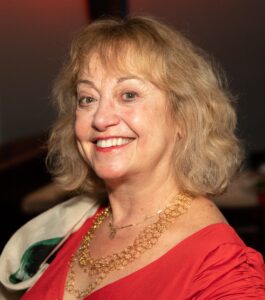 Susan ("Dr. Sue") Horowitz, Ph.D.
Book: "Queens of Comedy"
(interviews with Lucille Ball, Carol Burnett,
Joan Rivers, Phyllis Diller, etc.) http://www.smashwords.com/books/view/219367
SssWitch: http://www.ssswitch.net
CD: "For Heroes and Lovers": http://www.cdbaby.com/cd/drsue2
 Dr. Sue is an award-winning Writer/Performer/Professor/Author 
www.SssWitch.net