POEtic Justice: A Feminist Fatale Twist on Edgar Allan Poe and Marilyn Monroe! DrSue drsue_create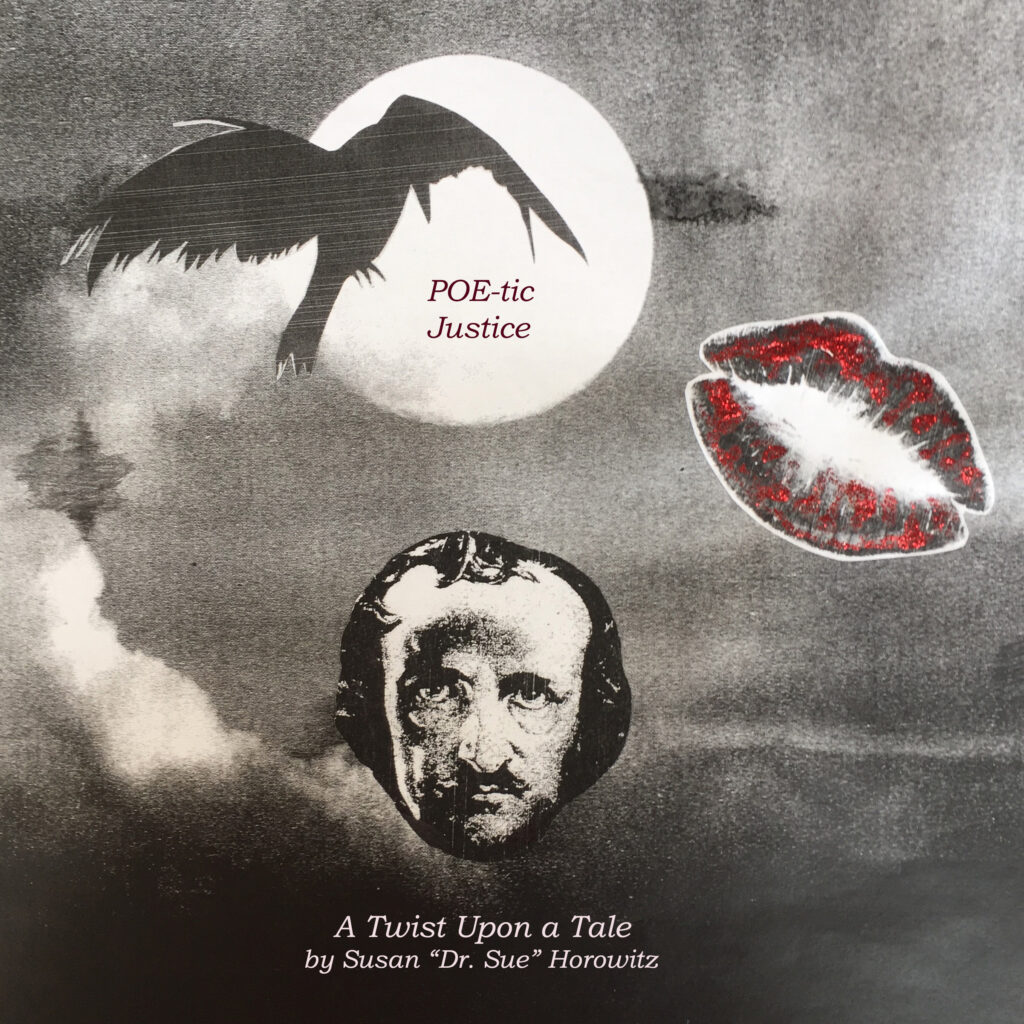 POEtic Justice Multimedia Webpage and all content copyright 2022 Susan Horowitz
POEtic Justice is a modern, witty twist on Edgar Allan Poe and Marilyn Monroe!
POEtic Justice: A Professor and Student, in a secret affair and obsessed with Edgar Allan Poe, fantasy-play Poe's story – with a Monroe kiss and dangerous twist!
Use Contact Form on Website to E-Mail Dr. Sue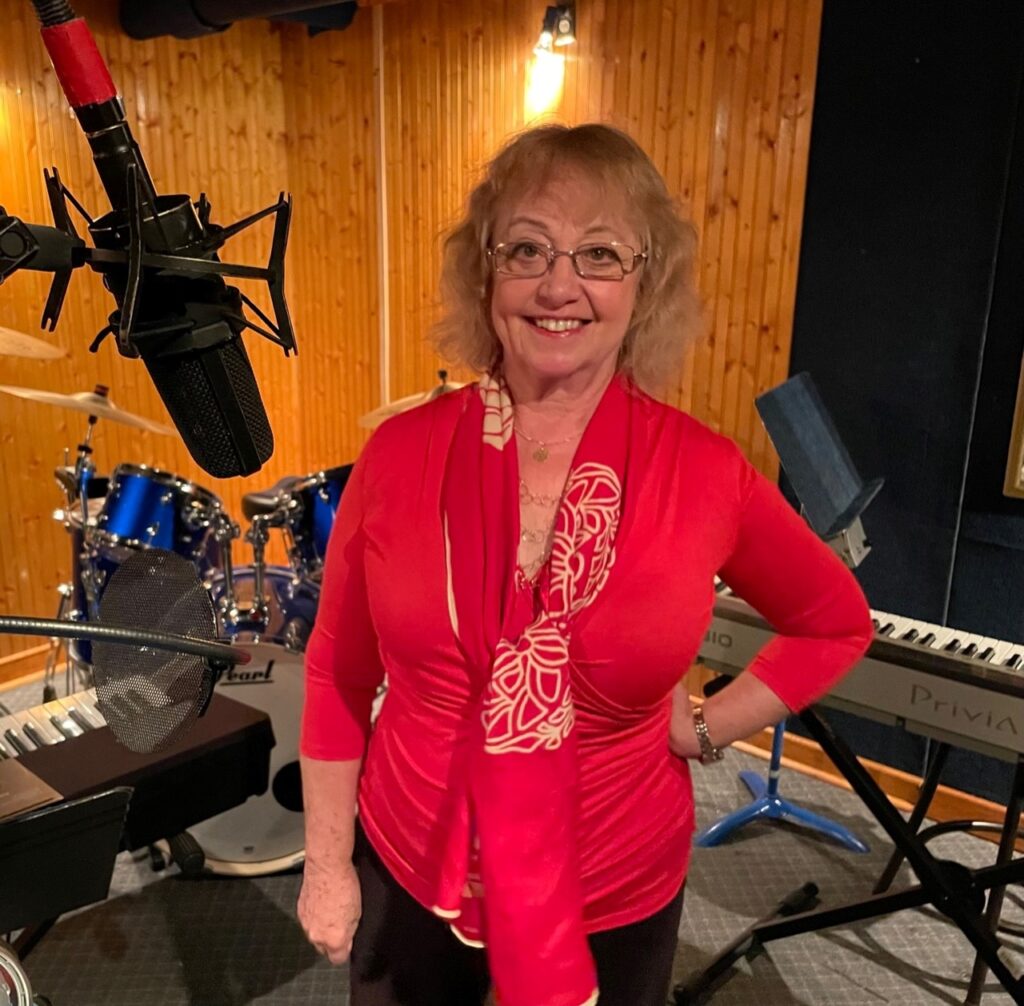 POEtic Justice Theme Song.
Susan "Dr. Sue" Horowitz sings her original, POEtic, romantic theme song "Sing to You Like a Woman."
Music, Lyrics, Vocal Sound Recording by Susan Horowitz copyright 2022.
Click on Link below to hear song!
Photo by 6-8 Recording Studio NYC
PRODUCTION: POEtic Justice is a witty thriller with optional theme song and trivia game, for live, recorded and streaming performance. It can be developed as a series of videos that are "twists" on classic literature and film.
3 CHARACTERS (minimum) 2 Female, 1 Male, ONE (or no) SET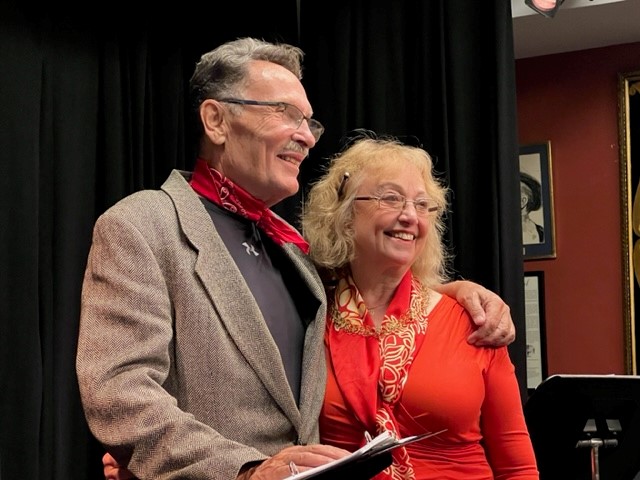 POEtic Justice Staged Reading at The Lambs Club, New York City
EDDIE: Student, sensual, clever, emotive, (F) played by Susan Horowitz (actress/singer/writer)
MONTY: Professor, intellectual, seductive, manipulative (M) played by Peter Kingsley (actor)
ANNABEL/RAVEN: President Lee's Daughter, speaks like Marilyn Monroe, but is ruthless!
Photos by Susannah Talley
POEtic Justice: Play or Film with original music (live or recorded), discussion, trivia game. Why is Edgar Allan Poe like Marilyn Monroe? The answer is in a glass of Amontillado! Author, Susan Horowitz, aka "Dr. Sue" is a Playwright-Actor-Singer-Songwriter-Professor. She is available to play the role of "Eddie" and lead post-show fun trivia games or discussions!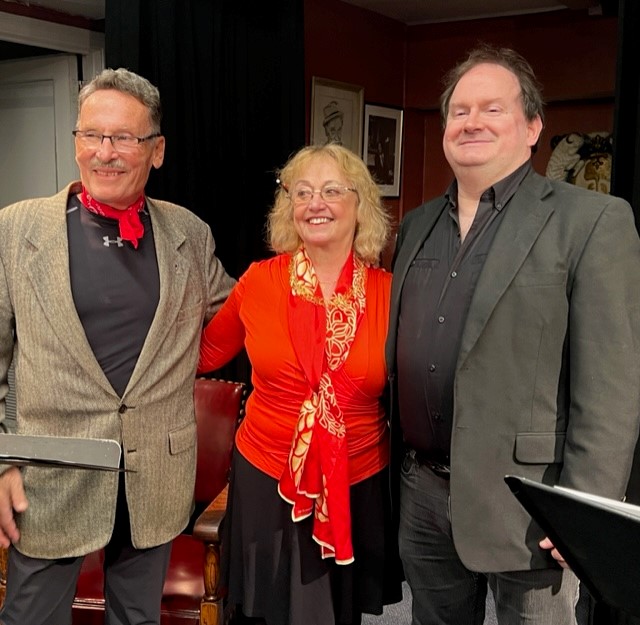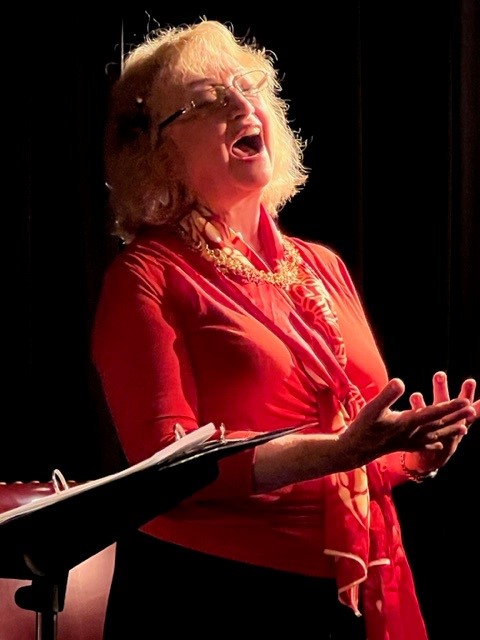 "Sing to You Like a Woman" POEtic, Romantic Theme Song by Susan "Dr. Sue" Horowitz (Lyric, Music, Vocals, and Recording) copyright 2022
"I wanna lose sleep, dive deep, while the waves come crashin' I wanna love sublime, a reason I'm allowed a crime of passion. Just like a tale by Poe, wanna build it slow till I'm so obsessed that I cling to you like a woman Sing to You LIke a Woman till I die…"
Photos by Susannah Talley
VENUES: Theater and Film Festivals, Schools, Libraries, Book Clubs, Anthologies of Literature and Plays, Online. etc. Available in full-length and shorter versions.
POEtic Justice is easy to produce and lends itself to Poe-related trivia games, discussions of gender roles, class, power, literature, thrillers, etc.
AUDIENCE COMMENTS: "It's a nifty plot indeed. And your song, too!" Susannah Talley. "I was entertained all the way through!" Bree Clarke. "You are charming onstage!" Andrea Andresakis. "Simply awesome!" Andrew Monohan.
Please Contact Susan Horowitz, aka Dr. Sue with Contact Form on Web Site.
POEtic Justice Staged Reading at The Lambs Clubs, New York City drsue_create
VIDEO of Reading w Triva Game on YouTube! (Please Subscribe to my YouTube Channel)
Special Thanks to Valerie Kooyker for Script Editing/Proofreading and Stephen Cornine for Music Arranging and Advice.
Musicals and Books by Susan "Dr. Sue" Horowitz