Rainbow to Oz: a New Musical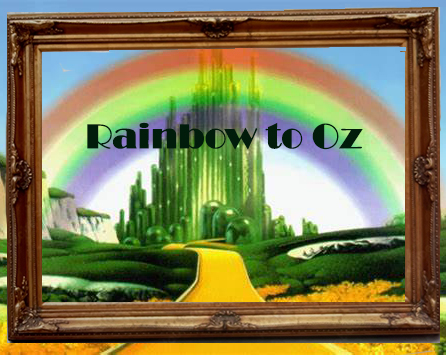 Rainbow to Oz: a New Musical A grownup Dorothy sings in Ozzy's Bar and dreams she goes to Oz, meets a Scarecrow, Tin Man, and Lion, defies a Witch and Wizard, and learns that "You are stronger than any witch and all your fears. Home is where the heart is, and you can ride a Rainbow to Oz!"
Rainbow to Oz: A Tale of Two Bows!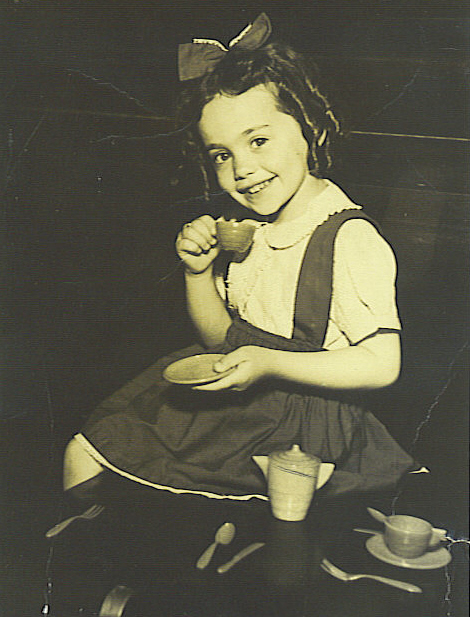 When did my Rainbow to Oz journey begin – and how can you travel to a place of self-empowerment, love, joy, and beauty? It all started many years ago when I was a child. I was shy, but I loved reading and playing fantasy games. My favorite books were the Oz books, starting with The Wonderful Wizard of Oz, written by L. Frank Baum in 1900. I imagined that, like Dorothy, I could also be magically transported to the Land of Oz. I thought, "If I keep trying, I'll find a magical code to get to Oz!" Did I go to Oz? NO!
My "magical" code to take me to Oz didn't quite work. So I tried other paths to Oznian glory. My summer camp put on a musical of The Wizard of Oz. Who was better suited to play "Dorothy" than me? I could sing, act, and dance, and I liked dogs. My camp was designed to teach American children (like me) Hebrew, so the musical was in Hebrew. Fortunately, I was good at words and more than willing to memorize The Wizard of Oz in Hebrew. Did I get the part? NO!
Most musical versions in the United States are not in Hebrew. (Hah!) Playing the role of Dorothy should be even easier in English (my native language). I already knew "Over the Rainbow," which became Judy Garland's signature song. Why couldn't it be mine? Like the song, I asked: "Bird fly over the rainbow, why oh why can't I?" Did I ever get to sing "Over the Rainbow?" YES! – in karaoke bars.
Singing in karaoke bars is not my day job. (Surprise!) For much of my working life, I have been an educator. Here are photos of me with my students at Borough of Manhattan Community College/City University of New York (BMCC/CUNY).
My students are diverse, vulnerable, courageous, and have aspirations to a better life. I love our connection, and our classes have been infused with songs, humor, and lessons – both literary and life-lessons. I have continued to write and sing songs – sometimes to my students. The diversity and hopes of my students impact my own creativity. I love to create positive, literate entertainment – shows that are tuneful, clever, meaningful, fun, and encourage us to become our better selves.
Rainbow to Oz: a New Musical stands for diversity, pride, female-empowerment and fun! In Rainbow to Oz, Dorothy is grownup; her ruby slippers are now a red, musical scarf – a gift from Glen, who believes in her, as Glinda the Good Witch believed in my childhood heroine. Like Dorothy in The Wonderful Wizard of Oz, she (and her Oznian friends) learn that they already have everything they need. We can stand up to any witch or bully, find friends and love, go for our dreams and "ride a Rainbow to Oz!"
Susan Horowitz (Dr. Sue) sings "Rainbow to Oz" and "I Wish Upon a Rainbow."
Fiscal Sponsorship by Theater Resources Unlimited (TRU) a non-profit 501c3 Donate with this secure Paypay link: https://www.paypal.com/donate/?hosted_button_id=HUGH9TBPW9F48