Bio
Bio: Susan "Dr. Sue" Horowitz, Ph.D. is a Motivational Speaker and Writer of Award-Winning Musicals, Comedies, Songs, Plays, Books, Poetry,  and a CUNY/BMCC Professor.
Her works include: SssWitch! an Anti-Bullying, Empowering Musical, "Judy Maccabee" Youth Comedy 2015 Winner National Contest, "Queens of Comedy" (interviews with Lucille Ball, Carol Burnett, Joan Rivers, Phyllis Diller etc.), Read With Me (Children's Book of the Month Club), 1st and 2nd Prizes National Youth Play Contests, Harburg "The Wizard of Oz" Foundation and Puffin Foundation, NYFA Sponsorship (Original Musical) , 1st Prize Hunter Playwrights ("Angelface") 1st Prize National Children's Playwriting Contests ("Golden Heart" "Hearts of Fire") Estrogenius Fest, Manhattan Rep ("Doctor Dick" "Mona"). "Poe-tice Justice: A Naughty Thriller" Cine Golden Eagle ("Planet of the Ticklebops" Original Screenplay Animated Film)."Keys of Love" (CD of original songs www.cdbaby.com/drsue), "I Am Loved" (Poetry Book). Performance Awards for Singing, Acting, and Poetry. Trademarks: Teddly® Teddly & Buddyfly® My Teddyfriend®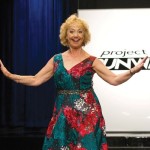 Media Personality: Project Runway, Good Day New York, E! Entertainment, BBC (Intl. Pick of the Week), NBC, MTV, WBAB, Entertainment Blog: StageBuddy.com,  JCT Multimedia, www.drsue.com
Education: Ph.D. in Theatre CUNY Graduate Center/Hunter. Yale School of Drama, University of Chicago.
Special Training: Second City Improvisation Workshop, BMI Musical Theatre Workshop, Songwriters Guild, Summersongs, Art Institute of Chicago, Private Music and Art Lessons.
Memberships: Dramatists Guild, Theater Resources Unlimited (TRU), Manhattan Association of Cabarets & Clubs (MAC), Musical Writers Meeting, WomenArts.org.
MEDIA PERSONALITY Good Day New York: "Dynamic Personality!" MTV: "funny…a real hit!" BBC Radio: International Pick of the Week! NBC: "Terrific television!" E! Entertainment: "Exciting Personality!" Radio: Joe Franklin:"Great Radio Voice!"  Joan Rivers Show, WOR. WABC, WPIX, USA Radio, JCTV & MultiMedia, WBAB-WBLI Long Island, NY: "Dr. Sue is an incredible Media Host!" Infomercials: Learning Spanish products, Diabetes Matters
CLIENTS: Corporations, Colleges, Hospitals, Associations, Adult Communities American Express, Colgate-Palmolive, Kraft General Food, NYNEX, TIME Inc., ITT, Queens College, U. of Fairfield, U. of Richmond, AMA, Marywood College, Mount Sinai Hospital, Moses Taylor Hospital, Peninsula Hospital, Hadassah, MENSA, Executive Forum, Masons, Queens Library, JCC, American Technion, Clearbrook Adult Community, Canyon Ranch, Semester at Sea, Royal & Norwegian Cruise Lines.
American Express: "You listen to our concerns.Your methods to handle stressful situations work!" Kraft General Foods: "Positive comments, audience participation, and smiles!" Mount Sinai Hospital: "Entertaining and uplifting!" City University: "People are still laughing!" Yale Club: "Delightful evening!" Royal Cruise Line: "A real crowd-pleaser!" Atlantic Cape Community College "An energetic, charismatic Speaker!"
"My Mission is Empowering Art, Education & Positive Living!" – Susan ("Dr. Sue") Horowitz, Ph.D. 
Dr. Sue Sings her Autobiographical Diversity holiday song "Happy Hanu-Krismas"
RSVP: Please Email Using Form Below